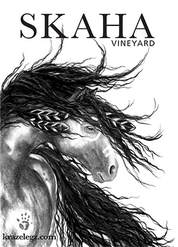 This single vineyard series extends the award winning portfolio of red and white wines handcrafted by Sue and Gerry Thygesen at Kraze Legz Winery, and is a tribute to Sue's life long love of horses.
SKAHA Vineyard Viticulture:
SKAHA Vineyard is nestled above Skaha Lake in the beautiful
Okanagan Valley. Steep slopes of shale and fossilized sandstone
with lake influences encourage our vines to concentrate flavours
in the ripening grapes resulting in elegant, fruit forward wines.

​
---
---
2018 New Release Whites and Rosé Wines

Wines available for online order are listed below and on the SKAHA Vineyard Reds page. You must order 6 or 12 bottles you can mix and match to make up a shipment.

You can also order over the phone at 250 497-6957

If you have any questions please call or email

info@krazelegz.com


SKAHA Vineyard Wine Club is now accepting members.
---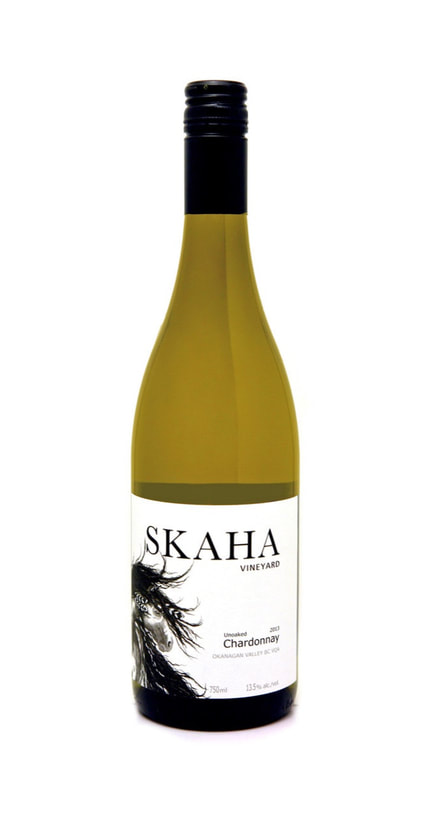 ​
SKAHA Vineyard 2017 Unoaked Chardonnay

Tasting Notes
SKAHA Vineyard Chardonnay (100%) Opens with inviting aromas of lemon meringue, pineapple,
pear and a crisp refreshing pink grapefruit finish.

Pairing:
Enjoy on its own or pair perfectly with seafood, sushi or your favourite poultry dish.

Winemaking:
Grapes were harvested by hand, whole cluster pressed, cold fermented in
stainless steel tanks.

Wine Specifications:
Estate, Single Vineyard
Vintage: 2017
Grape Varietal: 100% Chardonnay
Small lot production: 118 cases
Bottled: March 10 2018
Alcohol: 12.9 %
Residual Sugar: 5 g/L
Titratable Acidity: 6.9 g/L
PH: 3.2
SKU # 746222

​PRICE: $21 (includes tax & deposit)
​
---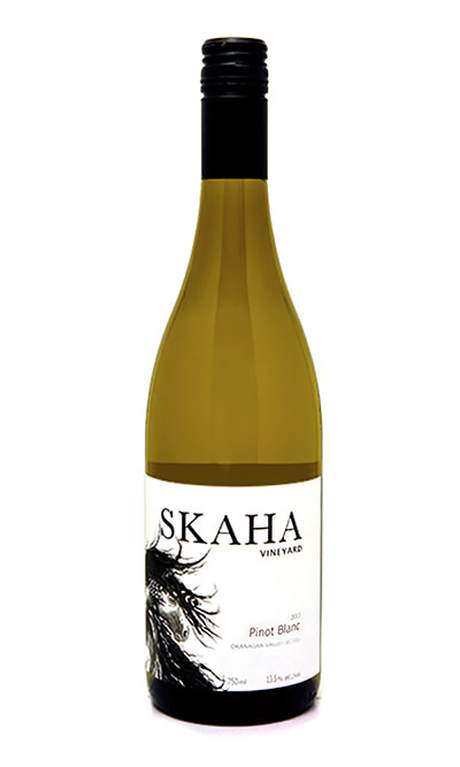 ​​SKAHA Vineyard 2017 Pinot Blanc

Tasting Notes
Our 100% Pinot Blanc is crisp and clean, with aromas and flavours of pineapple,
melon, peach and a mouthwatering crisp lemon acidity on the finish.

Pairing:
Enjoy on its own or pair perfectly with shellfish or pasta with cream sauce.

Winemaking:
Grapes were harvested by hand, whole cluster pressed, cold fermented in
stainless steel tanks.

Wine Specifications:
Estate, Single Vineyard
Vintage: 2017
Grape Varietal: 100% Pinot Blanc
Small lot production: 225 cases
Bottled: March 10, 2018
Alcohol: 12.7%
Residual Sugar: 4.75g/L
Titratable Acidity: 6.6 g/L
ph: 3.1
SKU # 774364

​PRICE: $21 (includes tax & deposit)

​
---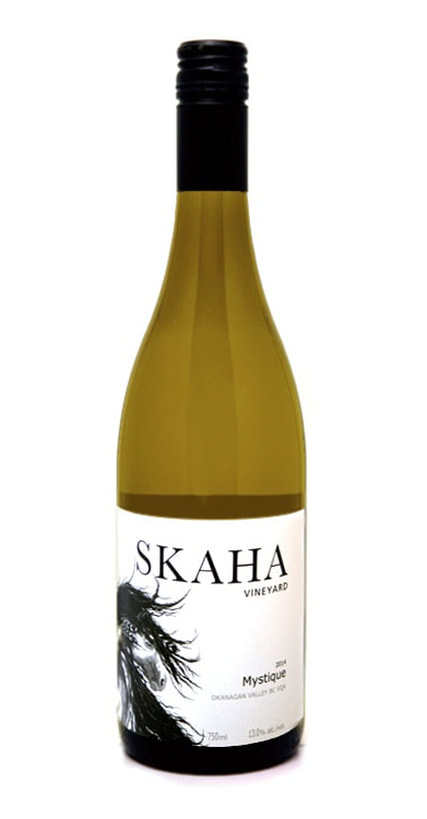 SKAHA Vineyard 2017 Mystique

Tasting Notes
Skaha Vineyard Mystique is a blend of Pinot Blanc and Chardonnay grapes. Fruit forward
and juicy with concentrated notes of apple-pear, Okanagan stone fruits,
cantaloupe,pineapple and a crisp citrus finish

Pairing:
Enjoy as a stand alone or perfectly pair with seafood, chicken, curried dishes or pasta salads.

Winemaking:
Grapes were harvested by hand, whole cluster pressed, cold fermented
in stainless steel tanks.

Wine Specifications:
Estate, Single Vineyard
Vintage: 2017
Grape Varietal: 70% Pinot Blanc 30%Chardonnay
Small lot production: 65 cases
Bottled: March 10 2018
Alcohol: 12.8%
Residual Sugar: 5 g/L
Titratable Acidity: 6.8 g/L
ph: 3.2
SKU # 852772

​PRICE: $21 (includes tax & deposit)
​
---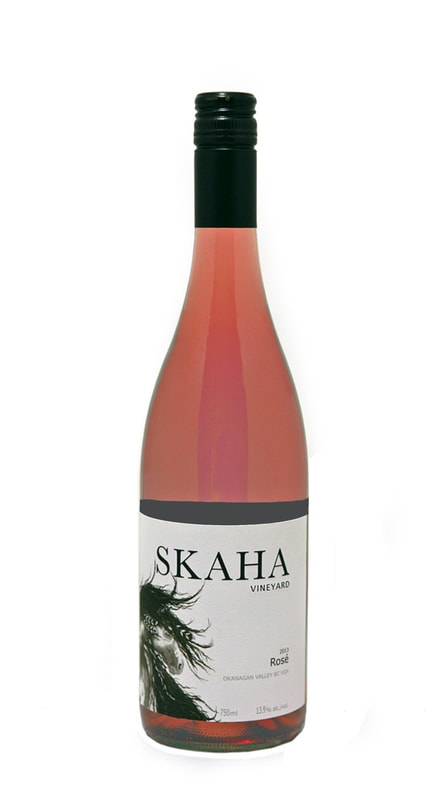 ​SKAHA Vineyard 2017 Rosé

Tasting Notes
Delicate aromas of wild strawberry and rose petal; red raspberry on the mid
palate,with a refreshing blood orange and pink grapefruit finish.

Pairing:
Enjoyed equaly on its own or paired with prawns, sushi and red berry salads.

Winemaking:
Grapes were harvested by hand, whole cluster pressed, and wild yeast fermented
in stainless steel tanks.

Wine Specifications:
Estate, Single Vineyard
Vintage: 2017
Grape Varietal: 100% Merlot
Small lot production: 102 cases
Bottled: March 10 2018
Alcohol: 13.2%
Residual Sugar: 8 g/L
Titratable Acidity: 5.9 g/L
ph: 3.35
SKU # 527788

PRICE: $21 (includes tax & deposit)
---